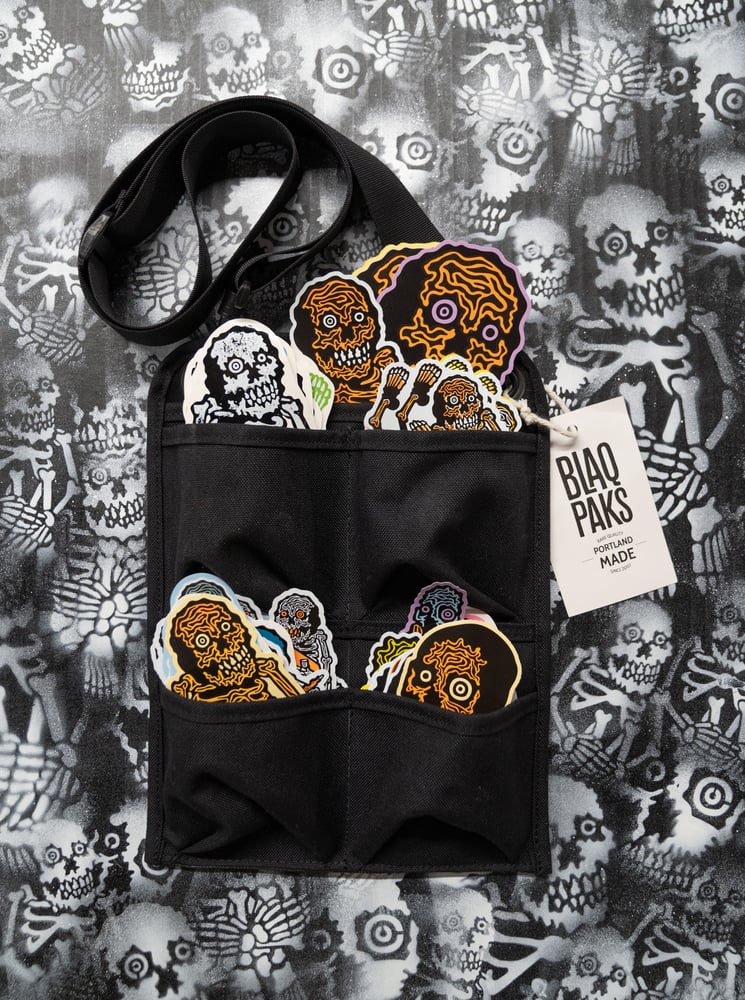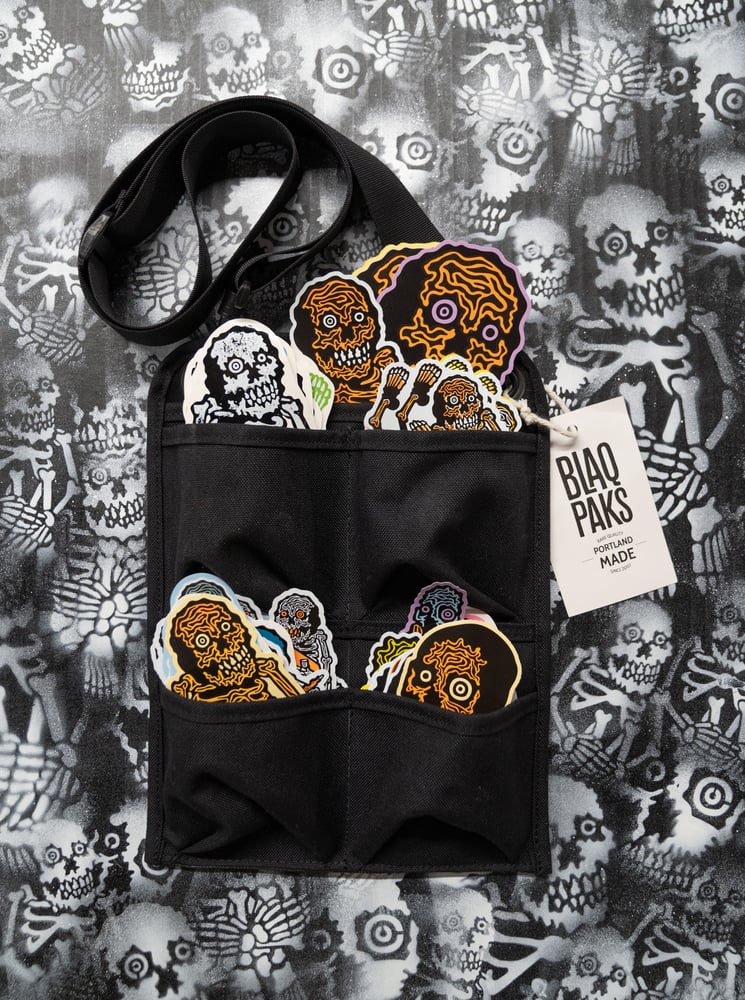 Rx Sticker Get Up Pouch
$45.00
Designed by Rx and made by hand by BlaqPaks!!
This slim side bag has four 3D pockets for sticker organization and two big flat pockets the entire size of the bag- one behind the smaller pockets and one on the reverse of the bag.
Small enough to tuck under a jacket!
Guaranteed for life! Anything on it needs fixing... Blaq here in Portland will fix it for free forever :)
Does not come packed full of Rx Stickers :) Sowwyyyy